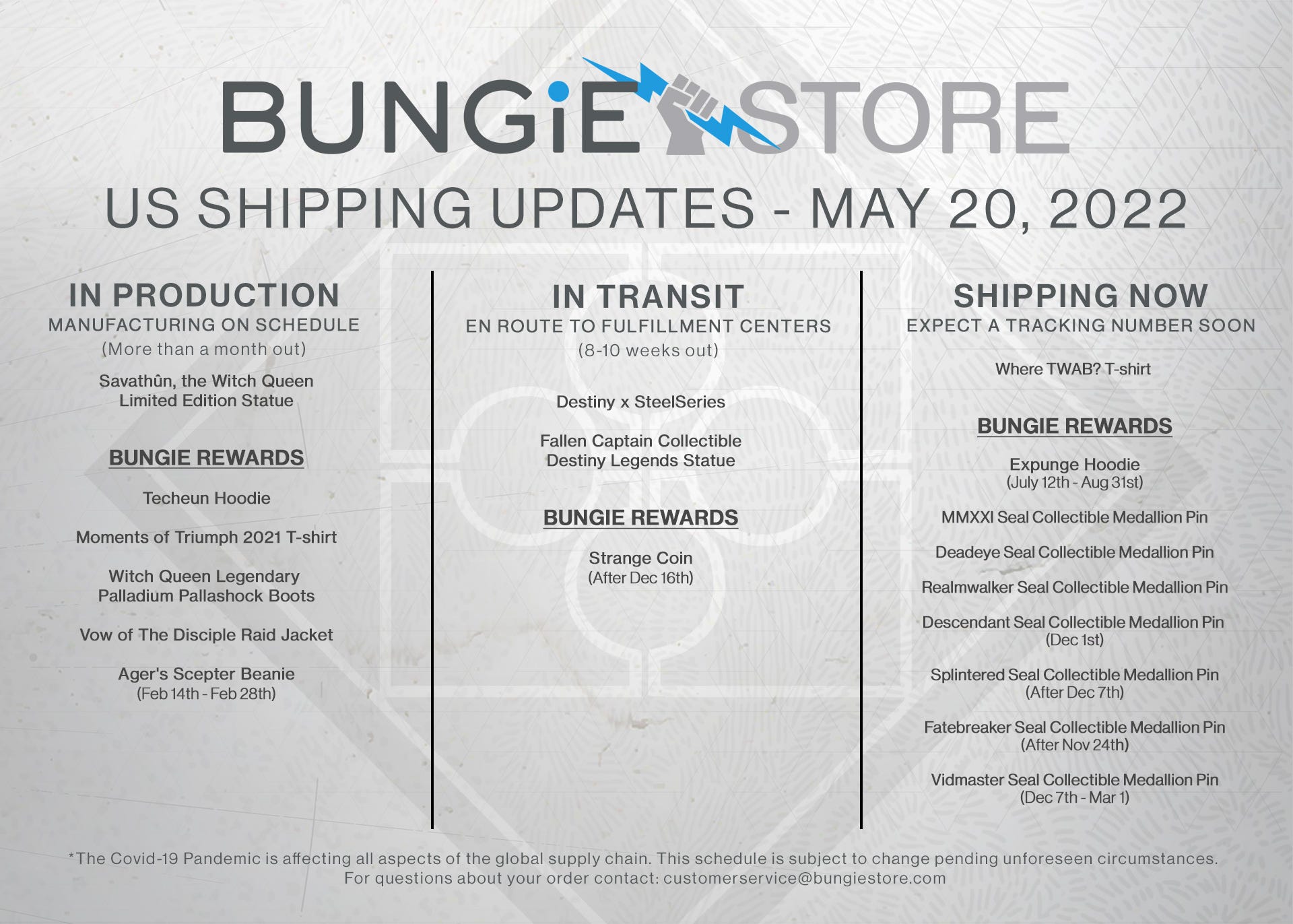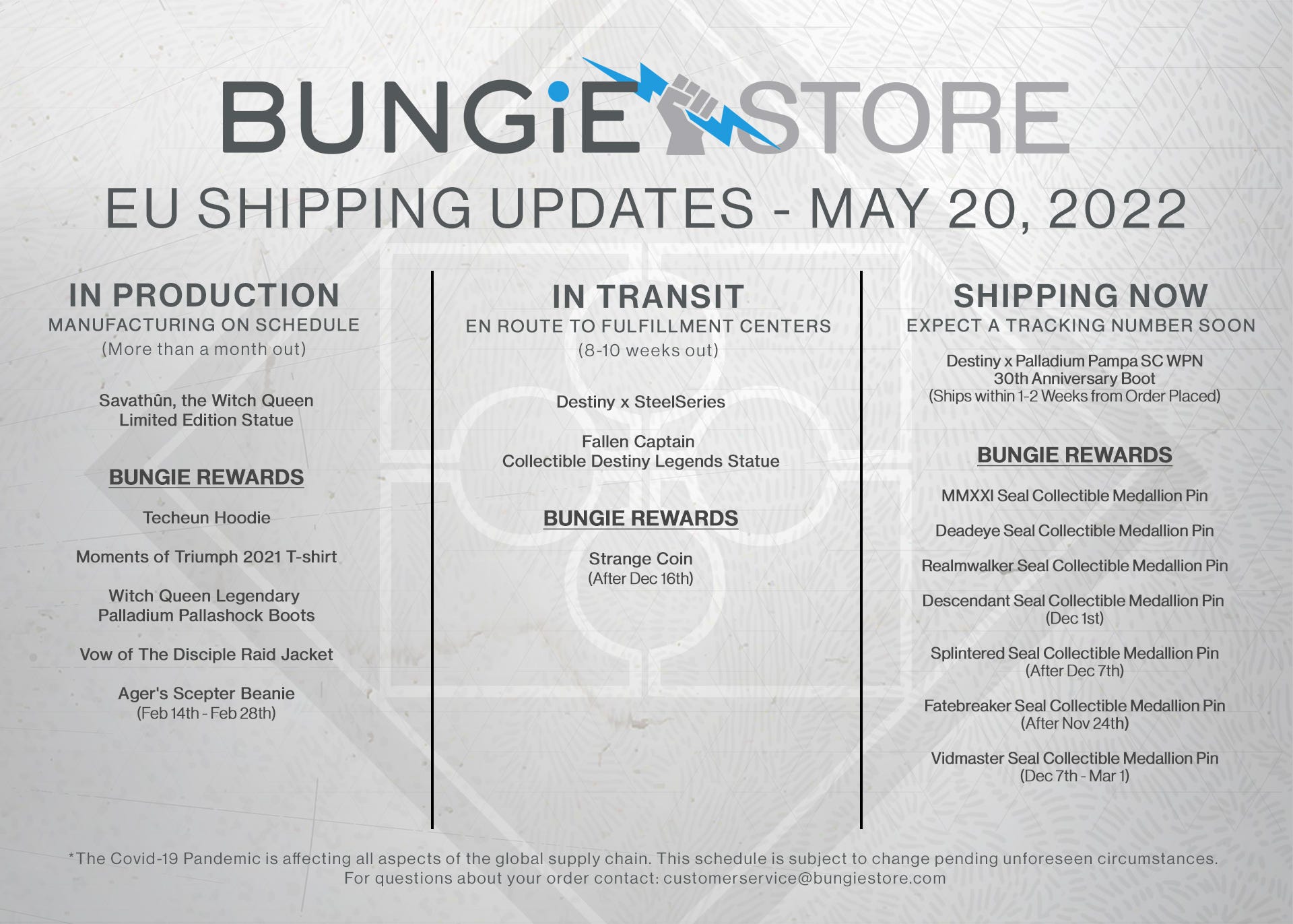 Estimated Shipping Schedule by Product
Orders are shipped according to when orders are received. Please note that this schedule is subject to change pending unforeseen shipping circumstances and impacts from the global COVID-19 pandemic.
If you have any questions or need to change your shipping address, please contact Bungie Store Customer Service.
| | |
| --- | --- |
| Product Name | Estimated Shipping Schedule (After Purchase) |
| Fallen Captain Collectible Destiny Legends Statue | Q1 2022 |
| Vault Of Glass Raid Jacket | 5-6 Months |
| Expunge Hoodie | 4-6 Months |
| Descendant Seal Collectible Medallion Pin | 4-6 Months |
| Splintered Seal Collectible Medallion Pin | 4-6 Months |
| Fatebreaker Seal Collectible Medallion Pin | 4-6 Months |
| Realmwalker Seal Collectible Medallion Pin | 4-6 Months |
| Deadeye Seal Collectible Medallion Pin | 4-6 Months |
| Ager's Scepter Beanie | 3-4 Months |
| Techeun Hoodie | 6-7 Months |
| Beyond Light Artifact Coin Set | 3-4 Months |
| Moments of Triumph 2021T-Shirt | 3-4 Months |
| MMXXI Seal Collectible Medallion Pin | 4-6 Months |
| Vidmaster Seal Collectible Medallion Pin | 4-6 Months |
| Strange Coin | Up to 6 Months |
| Risen Seal Collectible Medallion Pin | 4-6 Months |
| Gumshoe Seal Collectible Medallion Pin | 4-6 Months |
| The Witch Queen Legendary Pin | 4-6 Months |
| The Witch Queen Legendary Palladium Pallashock Boots | Q3 2022 |
| Slayer Seal Collectible Medallion | 4-6 Months |
| Vow of the Disciple Pin | 4-6 Months |
| Vow of The Disciple Raid Jacket | 6-8 Months |
| Psionic Operator Long Sleeve | A limited number are in-stock, ready to ship. Additional units will be handled as a pre-order with a 6-8 month delivery window. |